This blog and the
MoldovaStamps.org
project represents the accumulation of more than ten years of research and development by its Editor and Publisher, Niall Murphy.Niall is an Irishman, now living in Brazil and has been a passionate philatelist for more than twenty years. He is a professional web developer and has travelled extensively in Eastern Europe. This project is aiming to be one of the best online philatelic resources in the World.
Key features:
True multi-language capabilities.
A user-friendly and powerful database search interface.
Highly-detailed information for ALL philatelic materials.
New catalogues for First Day Covers, Maximum Cards and Cancellations.
FIP grading for all materials.
Clear identification of bogus, fake, forged and illegally-reproduced material.
A dedicated discussion forum for anyone interested in Moldovan Philately.
A FREE membership system with the ability to record personal collection lists and to generate reports for for those lists.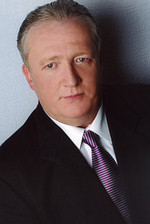 Niall Murphy. Editor & Publisher
The Discussion Forum and the Membership system have two objectives: Firstly, to encourage and promote the activity of Moldovan Philately, world-wide. Secondly, to develop and evolve an independent global society for collectors of Moldovan philatelic material.
Membership of
MoldovaStamps.org
is 100% free and we strongly encourage all those visiting the site to sign-up. Your information is safe and will never be sold or revealed to outside parties.
MoldovaStamps.org is a completely independent project. We operate on a strictly "non-profit, non-commercial" basis. We have no commercial or political affiliations of any kind. We are very happy to engage in any dialogue and/or co-operation with all philatelic organizations and societies and we are keen to receive official recognition and technical support from the Moldovan Postal Authorities. If there are any developments in this area, we will inform all visitors via the Discussion Forum.